Château de Durtal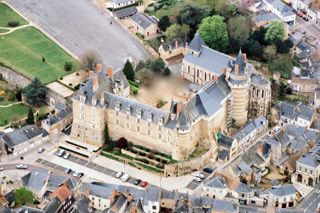 Founded in 1040 by Fulk III the Black, Count of Anjou. The Castel of Durtal is one of the biggest of the Loir Valley.
You can visit the castle of the 15th and 16th Centuries, where five French Kings were enjoy to stay.
The Castle offers an individual and unique experience of Middle-Age way of life.
The five bedrooms and the two suites and apartments, have been designed to provide the greatest comfort.
Add this place to your selection