Manoir du Mortier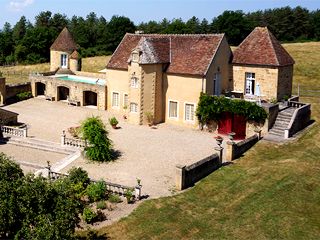 Manor is located at3 hours from Paris and Geneva in the heart of France, come relax in this beautiful 18th century mansion located in the middle of 50 hectares of woods and meadows on the edge of the forest of Tronçais in an unspoilt and wild nature, rich region from a historical past.
Enjoy a place full of charm!

Here is the Bourbonnais : a lovelly and secret region located south of Berry and north of Auvergne. This is the region of the Kings of France LES BOURBONS. The landscapes are hilly and relaxing, bathed in a beautiful light.

You will discover water towns (NERIS LES BAINS), historic villages (HERISSON), Romanesque churches, historic castles still inhabited (MEILLANT), the forest of Tronçais (10,000 hectares of oaks).
Add this place to your selection