Château d'Urtubie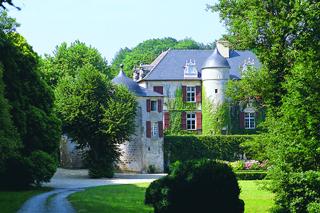 This fortified castle, in the same family since it was built in 1341, was extended in the 16th and 18th centuries and is today a very attractive, elegantly furnished and decorated Historic Monument.
The Urtubie stones bear witness to six centuries of Basque country history. Louis XI stayed here in 1463 and Louis XIV raised the estate to viscounty status in 1654. In the 19th century, Soult followed by Wellington were billeted here during the Napoleonic Wars.

The guest rooms are open from 1st April to 2nd November and are all inside the chateau. Recently renovated, they are fully furnished and decorated with paintings and 18th and 19th century furniture. All rooms have air-conditioning and satellite-TV.
Add this place to your selection