Château de Champvallins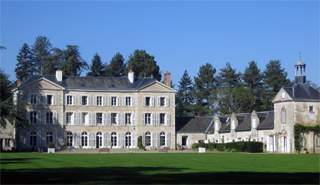 Built in the 18 th century, the Chateau de Champvallins and its 24.711 acres wooded grounds welcome you to the Orleans area at the gates of the Sologne, right in the heart of chateau country!
Our bed and breakfast offers everything you need for a quiet, delightful stay in our beautiful region.
Don't wait any longer to discover the Loiret, with its chateaux, historical monuments, museums, culinary specialties and natural beauty... from a sophisticated, comfortable bed and breakfast in the heart of the Loiret, the land of chateaux!
Add this place to your selection