Chateau de Dangu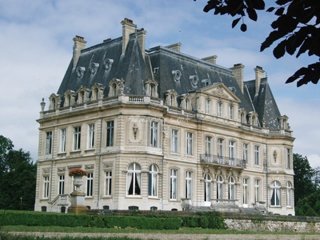 Nestled in the heart of a wooded park of 60 hectares, the approaches were designed by the famous landscape architects Duchesne, Castle Dangu was temporary home to what was and will forever be a group of mythical Rock: The Rolling Stones ...
Castle Dangu is the place of the most lavish and memorable event of your life.
400m2 of reception areas spread across the hall, the living room, the lounge, the dining room, the breakfast room, the library, the smoking room.
Dangu the castle offers 20 bedrooms, plus those of the houses of the park to accommodate the guests.
Add this place to your selection