Château de Demigny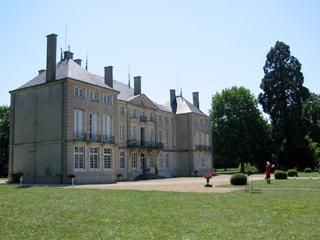 Former residence of the Marquis de Foudras, the celebrated author of hunting novels, and later the property of Emile Guimet, the famous orientalist.
Situated 10 km (just over 6 miles) from Beaune, the present-day château dates from the Directoire period, having been rebuilt after the French Revolution on the site of an ancient fortress.
Ceremonial gate and an imposing wine press dating from the 18th century.
Drawing rooms from the Directoire period, offering panoramic views of the surrounding vineyards. Museum of Hunting in Burgundy in the 18th and 19th centuries. Vegetable garden.
Add this place to your selection

Gift vouchers accepted
Compliments
Cheques Cadhoc
Stimula
Best - Everest
Kadéos
Tir Groupé
Starvoucher
CA DO Chèque Culture