Château de la Bourbansais et Parc Zoologique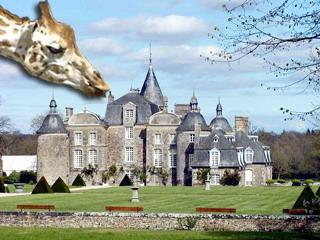 Welcome to La Bourbansais Zoo and Castle !
A beautiful chapter in Breton History, where you'll learn more about natural and cultural heritage while having fun !
Built on Gallo-roman remains in the late 16th century, the Château de La Bourbansais and its French-style gardens inspired by the French landscape designer Le Nôtre have been heritage-listed since 1959. They boast incredible 18th-century statues and make for interesting talks and tours.

La Bourbansais Zoo is involved in protecting endangered species, such as these gelada baboons from the mountainous regions of Ethiopia (new for 2005). Come and admire these animals and over 60 other rare and unusual species in a natual, wooded and flower-filled setting.
Add this place to your selection