Château de la Grange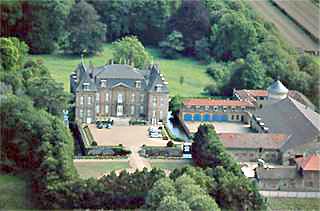 La Grange is a traditional hall, built during the first third of the 18th century on the ruins of a medieval fortress, which was burnt down during the Thirty Years war. It was acquired in 1750 by the Marquis de Fouquet, a remote nephew of the famous finance minister of Louis the 14th.
Despite the numerous dramas the country went through eversince, La Grange still belongs to the heirs of the Marquis de Fouquet. Very fine 18th century furniture, an exceptional collection of paintings, tapestries, and European as well as Asian ceramics make the visit of the Chateau de La Grange an experience to be enjoyed and remembered by everyone. The fact that the landlords of La Grange actually live in it permanently gives it a warmth and a life which castle-museums often lack.
La Grange is part of the Route Historique des Marches de Lorraine.
Add this place to your selection