Chateau de Moyen - Qui qu'en grogne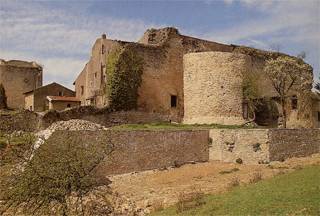 Castle of the 15th century, significant fortress of the bishops of Metz, known as "Qui qu'en grogne". In the process of restoration by the Association of the Friends of the Castle, house seigneuriale restored including several showrooms.
Guided tours : history, visit of the house seigneuriale, the tower, the prison, the ramparts.
Add this place to your selection