Château de Troissereux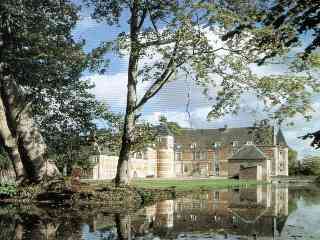 An enchanting and historical visit : this outstanding stone and brick Renaissance chateau, surrounded by its original moat, has one of the oldest known time pieces housed in a beautiful clock-tower.
The landscape park, incorporating a waterway and arboretum, is home to both the Chateau's own private collection of birds and many wild species that seem to have made the grounds their home.
A private residence : learn about its historical connections, its period furniture in a guided tour given by a family member, adapted to every age group, with special care provided for the disabled.
A historic setting : travel through time with a family steeped in the history of Europe, hear about all those fascinating characters and illustrious guests who have passed through the gates of the Chateau.
A living experience : welcome visitors throughout the year, with various events held.
Add this place to your selection

Gift vouchers accepted
Compliments
Cheques Cadhoc
Stimula
Best - Everest
Kadéos
Starvoucher
CA DO Chèque Culture