Château de Courances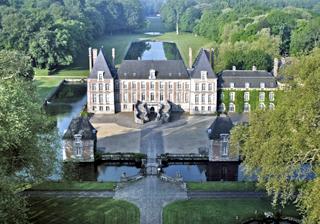 Discover Courances, just 50 kilometres from Paris, one of the most magnificent gardens in France, and its Louis XIII chateau, both listed as Historical Monuments.
This garden, classical yet romantic, historical yet contemporary has an atmosphere that is both grandiose and intimate.

Running water, wide stretches of grass and discreet stonework form a unique setting in this 190 acre (75 hectare) landscape, which was first laid out in the sixteenth century. With an interplay between nature and water, scale and perspective, spectacular reflections and secret springs, and a lavish mosaic of greens set off by a colorful Japanese garden, Courances is a harmonious blend of rigor and freedom.
Add this place to your selection

Gift vouchers accepted
Compliments
Cheques Cadhoc
Stimula
Best - Everest
Kadéos
Tir Groupé
Starvoucher
CA DO Chèque Culture