Château Fort de Rambures, son Parc et sa Roseraie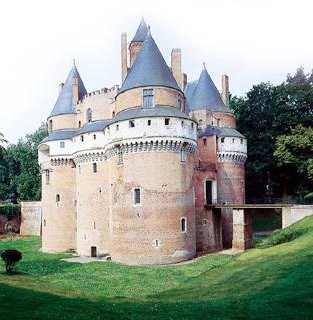 The road leading to the coast goes through the Vimeu area. The fortess at Rambures was already a listed building in 1840 and also figures in the "Miniature France" exhibition. It comprises : a feudal 15th century furnised fort, a veritable jewel of military architecture, 17th and 18th outbuildings, an interior decor which bears witness to the centuries lived through by the family which built, and still inhabits, the fort. Magnificent Picardy-style furniture from the 15th, 16th and 17th centuries.
Ten hectares of wooded parklands, arboretum, rose-garden created in 2003.
Add this place to your selection