Fort La Latte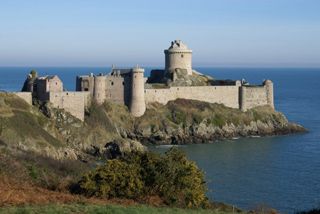 In an exceptional location. A preserved natural space. Aplace filled with history. To be discovered and rediscovered as the deasons go by.

A pink sandstone ship in a unique location. Transformed into a coast-defence between 1690 and 1715, Castle La Latte remains a fortified castle. The 14th century defence system is still in place : curtains, towers, drawbridges ans dungeon have travelled down the ages. Listed historic building.
Various movies have been shot there, including "Vikings", with Kirk Douglas and Tony Curtis.
Add this place to your selection