L'Orangeraie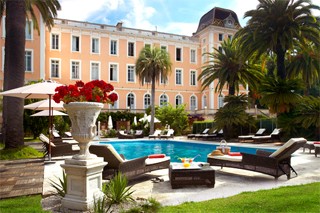 Somewhere between the Maures Hills and the most beautiful beaches on the coast, a hotel of legend is reviving. The convent yesterday to Orangeraie, this majestic 1900 building has lost none of its charm.
The panorama is untouched, horizon and sky blue Cape Lardier the Iles d'Or. Each room, one by one, new lease of life. Birds, cicadas, the sun and the wind welcome you ...
Like us, you will love this secret garden!
Orange grove, a charming hotel in Provence d'Azur ...
Add this place to your selection