L'Isle-Adam
| | |
| --- | --- |
| | |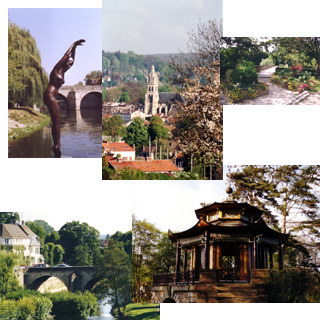 2 kilometers (20 miles) from the center of the city of PARIS, L'ISLE-ADAM is located in the middle of the VAL d'OISE department, one of the largest in "ILE DE FRANCE", the heart of France. On the banks of the Oise River, a lovely forest, with ponds, surrounds the town.

L'Isle-Adam, it's origins :
The small Gallo-Roman village (1 st century B.C.) that became a territory of the Saint Denis Abbey was invaded by the Normans during the 9 th century A.C.
A castle was built on the Island (l'isle) and owned by a of French knight (11 th century), ADAM the First, named " ADAM de L'Isle " who settled the city of L'Isle-Adam.
L'Isle-Adam is an historic site :
The princes of Conti built splendid 17 th century castles and, with the help of the painter Fragonard, (18 th century), wonderful landscapes and a Chinese pagoda, which still stands. After the Revolution of 1789, the castles were destroyed.
A splendid gothic church remains in the center of the city. Its 500-year consecration was celebrated in 1999.
Add this place to your selection