Le Parlement de Bretagne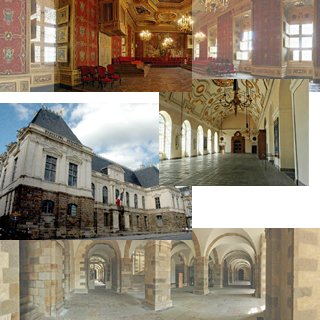 From a heritage and historical point of view, the "Parlement" of Brittany building is one of Rennes and Brittany's finest tourist attractions. Steeped in history, this imposing law court overlooks the stately town square that bears its name, features a wealth of 17th century French pictorial art.
The partial destruction of the building by a fire which broke out during the night of 4-5 February 1994 served to strengthen the attachment of the people of Rennes to this symbolic monument.
Guided tours of the Parlement building are arranged by Rennes' cultural heritage service.
Add this place to your selection