Le Prieuré de la Jaillette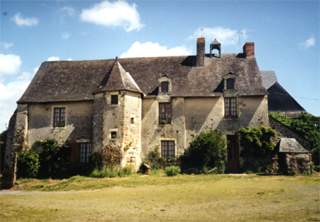 Built by the knight Geoffroy Lostoir, in the 12th century, after his return from the Crusades, the Abbey de la Jaillette welcomed six monks of the Congregation of the Augustinians.
Abbey de la Jaillette became during the seventeenth century, the house of a prior.

Flanked by a beautiful Romanesque church, the abbey is organized on pure Cistercian model, with its chapter room, sleeping quarters, its monastic buildings, cloister ...

The whole building has been converted into a farm since a hundred years.
It has survived the centuries without ever having been restored.

Its current owners have had a crush on this place rich in history, they decided to develop gradually to allow him to relive as before.
Abbaye de la Jaillette is open only during the European Culture days.
Add this place to your selection