Masseria Il Frantoio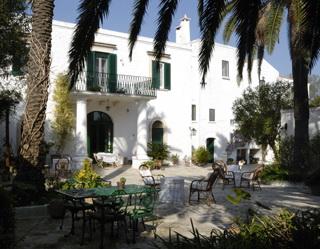 "Authentic and white"
Located in the country near Ostuni, surrounded by centuries-old olive trees and gorgeous landscapes, Masseria il Frantoio is that corner of the Salento region that you should fully experience as a vacation in total relaxation and in touch with the scents and flavors of Apulia, where you will also be staying just a few minutes from an extraordinary coastline, which was awarded the Europe's Blue Flag award in 2009.

A charming hotel, set in the evocative atmosphere of a 19th-century country farm, Masseria il Frantoio offers its guests the wholesome products of its organic farm, those same ingredients used by the culinary staff of its famous restaurant.

Masseria Il Frantoio,
the wholesome soul of the Upper Salento lives here.
Add this place to your selection