Musée de la Tapisserie de Bayeux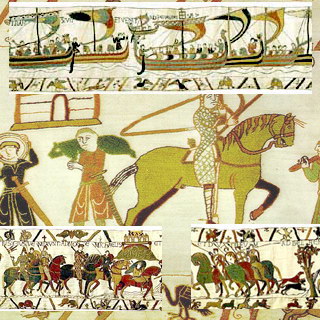 The fabulous epic! Seventy metres of linen fabric depict in embroidered detail the great adventure of the Conquest of England. All is shown, from the preparation of the fleet until the final victory in 1066, which earned William the title of Conqueror.

Wars and feasts, bravery and thwarted treachery : an entire epoch is revealed here, in living colour and in full, often savoury detail.
Add this place to your selection