Château de Martinvast & Parc floral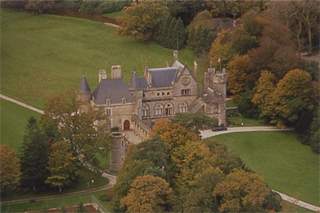 Castle of Martinvast was built in three different centuries: eleventh, sixteenth and nineteenth centuries.
It is located 5 km from Cherbourg, with its unique English park of 100 hectares embelished with forest, meadows, gardens, ponds, waterfalls and an obelisk whose "Fabriques" (decorative buildings of the eighteenth century).
Visitor will enjoy at Martinvast Floral Park, the meeting with quiet animals: horses, llamas, donkeys, goats and ducks in three ponds.
Many solid mass of rhododendrons and gunneras grow away from exotic conifers in the "Garden reserved".
Add this place to your selection