Wooden floor on the Versailles style.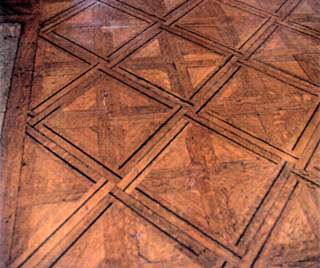 Dining room.
45m², panelling walls, 12 chairs Louis XVI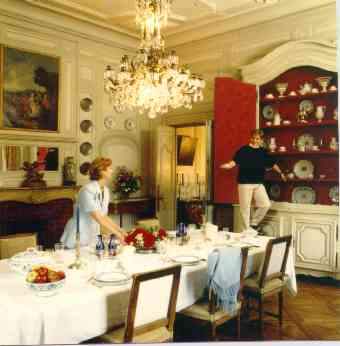 The Living-Room, The little living-room and the Dining room in a row.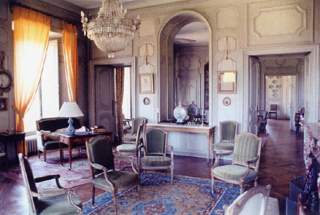 Room in the 19th century Troubadour style.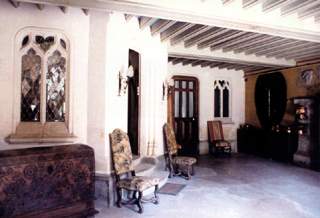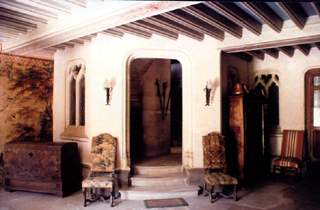 The vaulted kitchen.
The kitchen fireplace decorated with antique copper was renovated during the 19th century.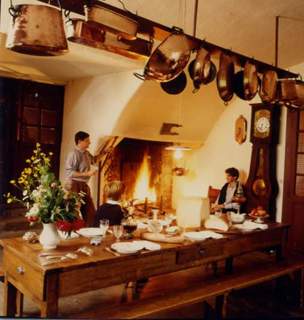 The Hall staircase.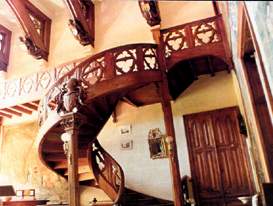 One of the wooden statuette decorating the beams.