Le Vieux Pressoir - Ferme du Pressoir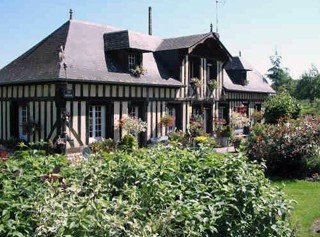 The Ferme du Pressoir is a charming old-timbered guest home with its duck pond located in Conteville (Upper Normandy). Situated 13 km from Honfleur in a quiet environment, you will appreciate its rooms nicely decorated with antique furniture as well as the dinner made with farm products.
Furthermore, you could visit the cider press dating from the 17th century.
Add this place to your selection