Villa Mauresque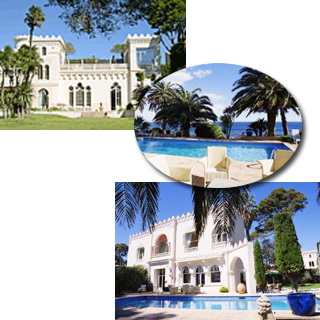 Located right on the sea front, between Cannes and St Tropez, in the French Riviera, the "Villa Mauresque" was built in 1860 by Chapoulard, the architect renown for his Moorish villas in the Côte d'Azur.
Its two magnificent villas, "Les Jardins" and "Le Palais" are situated in a beautifully manicured garden of over an acre. With its private port and boat house and lapped by the waves of the Mediterranean, the Villa Mauresque is ideally situated for its guests to go sailing, water-skiing, scuba-diving, canoeing, kayaking.
This property, due to its location and its historical importance, is one of the few listed properties in the Côte d'Azur which is open to the privileged few who seek comfort, calm and luxury.
Add this place to your selection