Château de Bazaneix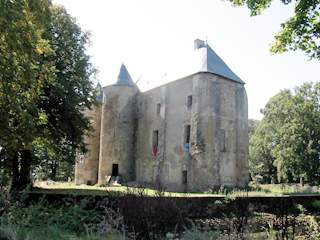 Welcome to the castle of Bazaneix in the Haute Corrèze, dedicated to the artisans and the anonymous workers of the middle ages.
Le Bazaneix is not a famous castle, easy to locate, or a castle situated along the road where you can find it by accident. The quest to locate itself is a valuable experience. But if you find it in the middle of the century old trees it raises emotions.
There it is, in its purity and majestic splendor...

It can be used for movies and camera shootings.
Add this place to your selection