Château de La Ballue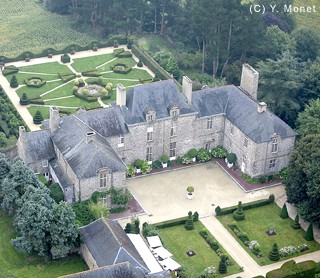 Idealy situated between Saint Malo and Mont Saint Michel, this is the perfectplace for restoring body and soul. This 17th century castle, which has preserved its architectural purity, is surrounded by most famous gardens. Enjoy the gracious and restfull ambiance of its five rooms with canopy beds and in-suite bathrooms, its 17th century salons and baroque gardens.
Your visit will be made exceptional for its beauty and carm, and for the lifestyle it epitomizes.
Credit card accepted (VISA, AMEX, etc).
Add this place to your selection

Gift vouchers accepted
Compliments
Cheques Cadhoc
Stimula
Best - Everest
Kadéos
Tir Groupé
Starvoucher
CA DO Chèque Culture