Château de la Palice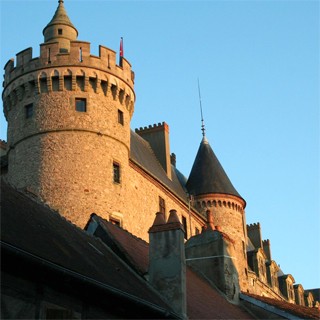 On the RN 7 between Roanne and Moulins, castle de la Palice has been built in the twelfth and sixteenth centuries, with an imposing Italian Renaissance facade, by Monsieur de La Palice.
Gothic chapel housing the tombs of Chabannes' Family.
Fully furnished, private property, open to the public, inhabited by the family de Chabannes since 1430. Guided Tours, park and gardens.
Add this place to your selection