Château de Lespinasse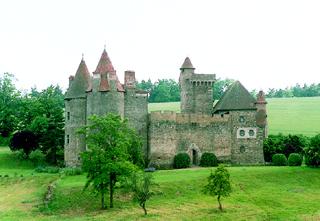 This 12C fortress was raised on the site of Gallo-Roman villa, "Spinatia"(pine trees), after which the castle was named.
Altered in the 14 and 15C, this well-preserved esate has retained its original layout. It is most remarkable for its huge buildings overlooked by the roofs of the towers, pepper-box bartizans and turrets which surround the imposing square donjon crowned with macicolation.
Add this place to your selection