Château de Nieuil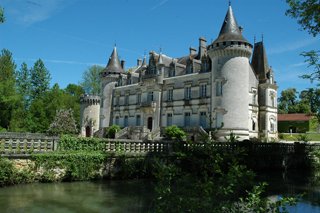 This elegant chateau surrounded by its moat, was formerly one of François Ier's hunting lodges. It is located in 80 acres of wooded park, between Limoges and Cognac.
The chateau de Nieuil is ideal for an overnight stop or a long stay, and offers 14 individualized rooms or appartments.
The cuisine alternates between local dishes and modern recipes always using regional produce and vegetables from the chateau garden.
An art gallery exhibits paintings, old posters and antiques.
The chateau de Nieuil is open from the beginning of April to the end of October and in winter only by reservation with special prices.
Add this place to your selection

Gift vouchers accepted
Compliments
Cheques Cadhoc
Stimula
Best - Everest
Kadéos
Tir Groupé
Starvoucher
CA DO Chèque Culture