Château de Vascoeuil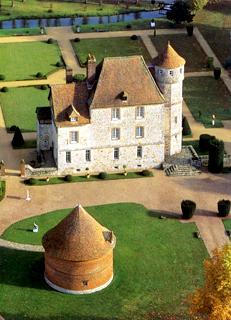 In an eighteenth century timbered dependence of the chateau de Vascoeuil, a museum is dedicated to famous historian Jules Michelet and his study room was reconstituted at the top of the castle tower.
In the heart of Lyons-Andelle Castle Vascoeuil turned since 30 years in a centre of Arts and History. Freely, genres and emotions are mixed, the biggest names in painting and sculpture are exhibited in the castle and in the dovecote and gallery.
The park houses a permanent collection of more than 50 contemporary works (bronzes, marbles, mosaics, ceramics).
Add this place to your selection