Château de Vaugrignon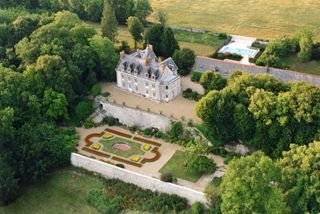 Dominating the valley of the Indre, you willl find near the chateau of Vaugrignon a dozen castle within 20 kms, the largest maze in the world and the largest aquarium in Europe.

We offer you a quiet 30 acre park, with a private swimming pool, flower gardens, terraces, private fishing place on the Indre river and numerous other activities and country walks nearby. 5 different style rooms, with bathroom and toilet in every room, overlooking the Indre valley.
Add this place to your selection