Maison de la Porte fortifiée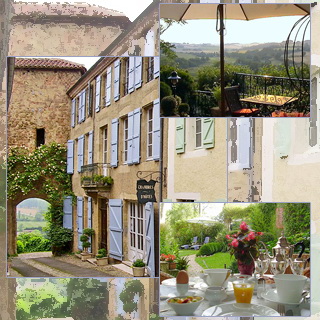 The Castelnau de Montesquiou dominates the valley of the Osse and is situated on a hill south-west France, between Toulouse in the east, Bordeaux and the Atlantic and western Pyrenees to the south, in the former county of Biscay, homeland of musketeer D'Artagnan, and current department of Gers.
The Gers is a colorful country where life is good, amidst rolling countryside, generous and gentle. The region offers, and more gourmet foods, a past history of great wealth.

Montesquiou located on the famous Bastide & Castelnaux of, is a step on the path of pilgrimage to St. Jacques de Compostela in his neighborhood and has many lovely villages.
Add this place to your selection