Syndicat d'Initiative de Trizay - Abbaye de Trizay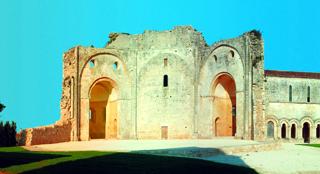 The remains are in fact those of a Benedictine order priory, founded in 11th century. Today the restored monastic buildings like the chapter house reveal elegant 12th century. Polyfoided arches.
The imposing abbey church with its unusually large chevet (exterior apse-end of the church ) is situated next to these buidings. Eight stained-glass windows have just been added to this chevet. Since 2003, a modern art exhibition centre is settled in the Abbey buildings.
Add this place to your selection