Abbaye Royale de Celles sur Belle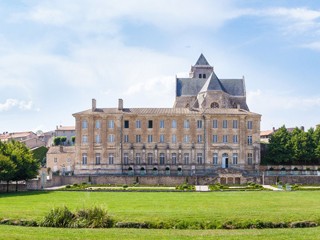 In a magnificent setting, the Royal Abbey of Celles sur Belle opens its doors. You will discover "the Abbot's room", a monastic cell, its "museum rooms", many art exhibitions ...
Complex of buildings of the twelfth, fifteenth and seventeenth centuries, the Royal Abbey has seen the passage, over the centuries, several kings, Louis XI, Francis I, Henry of Bourbon ...
An architectural remarkable monument of France. The Royal Abbey of Celles sur Belle is one of the most magnificent building of the Poitou-Charentes region, open for tours as well as for private events, weddings, seminars, events and film shootings.
Add this place to your selection