Château de Sedaiges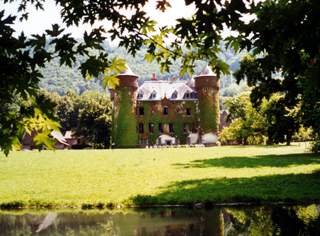 A military stronghold dating from the 12th century, Sédaiges was witness to and participated in the battles between the English and French in the Auvergne of medieval times.
Reconstructed as a fortress in the 15th century and then embellished in the 18th, this impressive castle is also a unique example of the "Troubadour architecture" of the 19th century.
Having remained in the same family, its spectacular interior decor has been preserved intact. Scenes of the 19th century family life are re-enacted in these private halls.
Against a sumptuous setting of listed panelling and tapestries, characters in period costume, games from another era, finest table-settings, all evoke the splendour of a world which has long since disappeared.
Add this place to your selection