Embarcadère de l'Abbaye de Maillezais - Port de l'Abbaye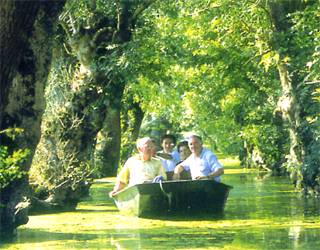 During the 10th century, monks started to dry the Marshland; it became the "Green Venise" that you can see today. The St Pierre Abbey took an important part in the development of the area called "The Golf of Pictons".
The monks, and today the "Maraîchins" (People living in the Marais Poitevin) built breakwaters to protect the new lands from higher tide and running of water of chalky plain of the area.
Add this place to your selection